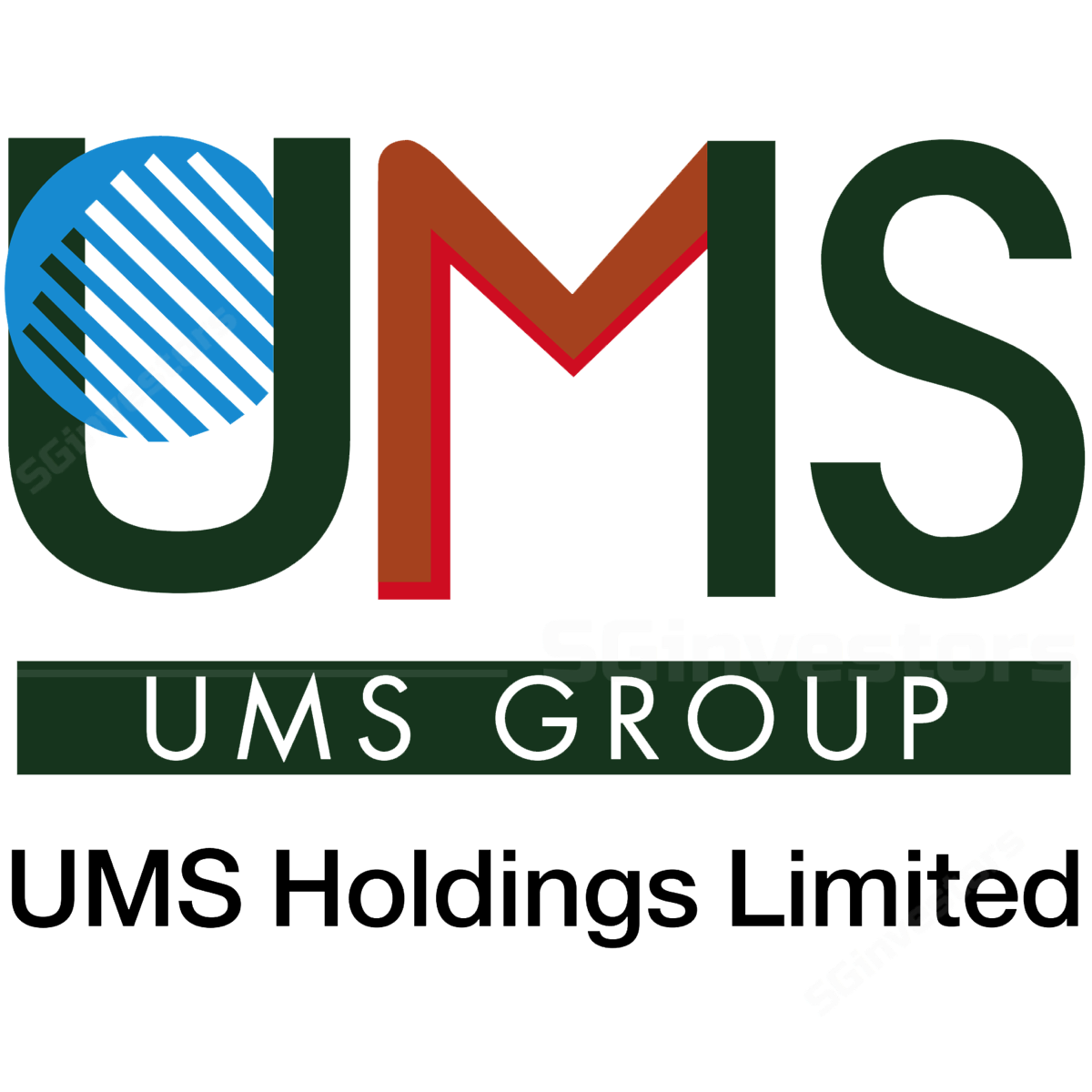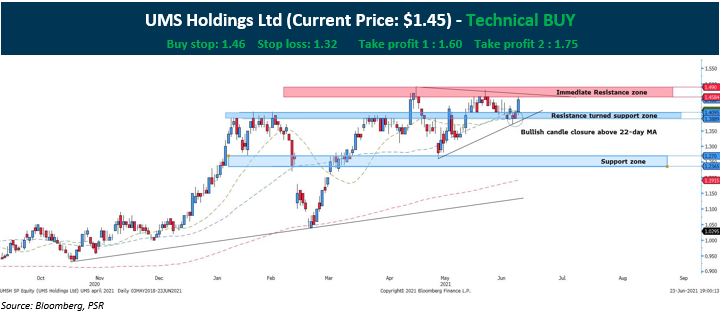 UMS Holdings LTD (SGX: 558) bullish upside is still going strong despite prices had a sudden bearish correction in April. Technical analysis indicate that the bullish upside is set to continue:
The formation of the larger pennant/symmetrical triangle indicate a bullish continuation pattern.
The bullish candle on Wednesday has closed above the resistance turned support zone at $1.38-$1.41, indicating a strong bullish upside.
Furthermore, the bullish candle has successfully close above the 22-day moving average
*Timeline of the trade is 10 weeks from the date issued.

Click
here
to learn more about trading stocks in Singapore
Click
here
to open a POEMS trading account